Absfront Accelerator 365 includes a number of innovations that integrates with existing Microsoft Dynamics 365 functionality and advance them in order to improve end-user experience and productivity.
Innovation to develop business relations over time
With the Key Account Manager-feature the users get an overview of all important activities and events on a selected number of customers
With Budget & Goals users get a complete view on how well they perform in relation to selected customers both in relation to actual sales and whats in pipeline.
Customer Journey gives the users a complete overview on all interactions made with an Account or Contact and what that has led to results in terms of Opportunities, Orders etc.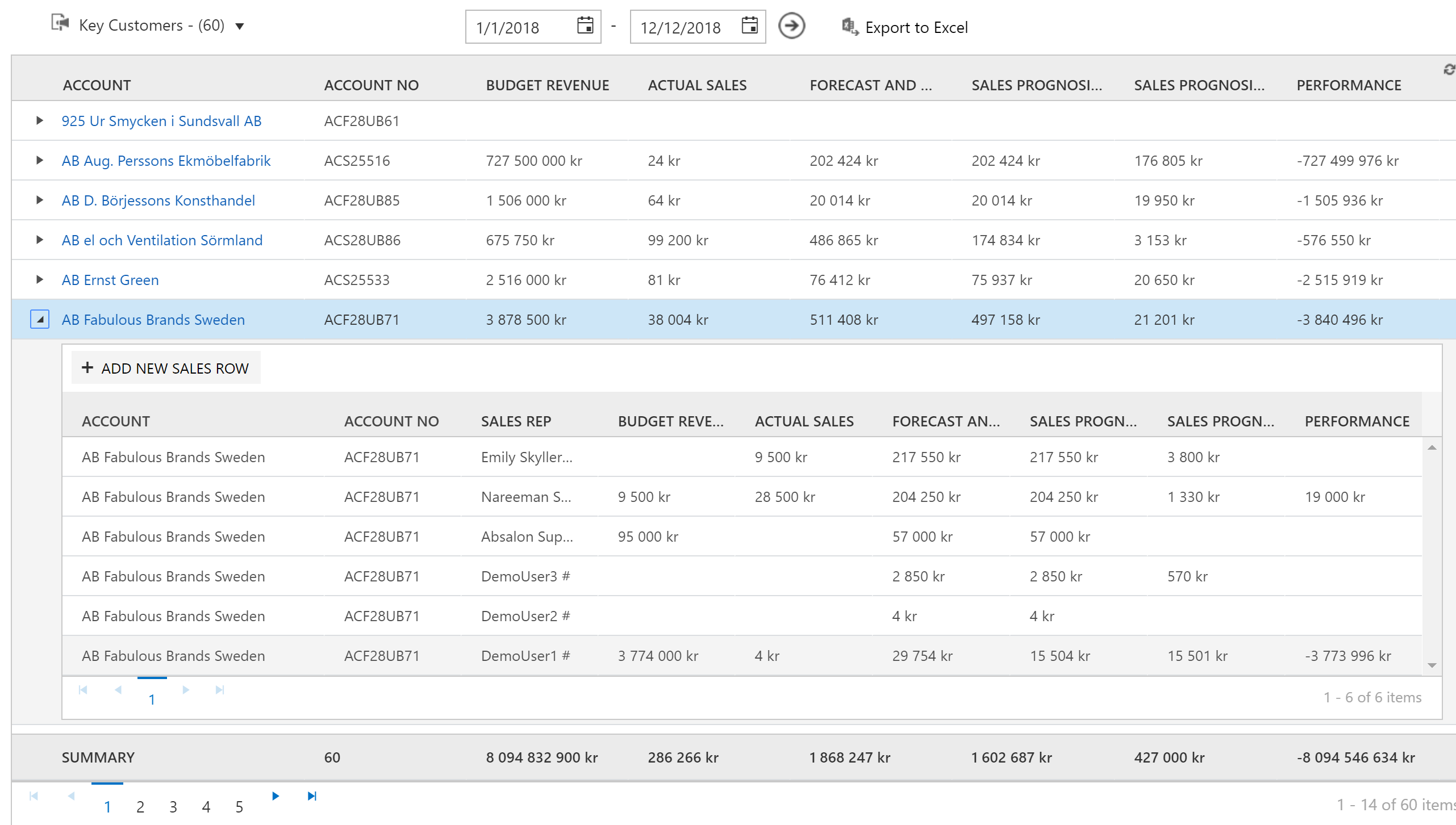 Innovation to close Opportunities faster
Sales Calendar support the users to plan sales efforts into selected target segments based on available time, geography etc 
Sales Board helps the users to work with the current opportunities and how to move the most important forward with relevant activities.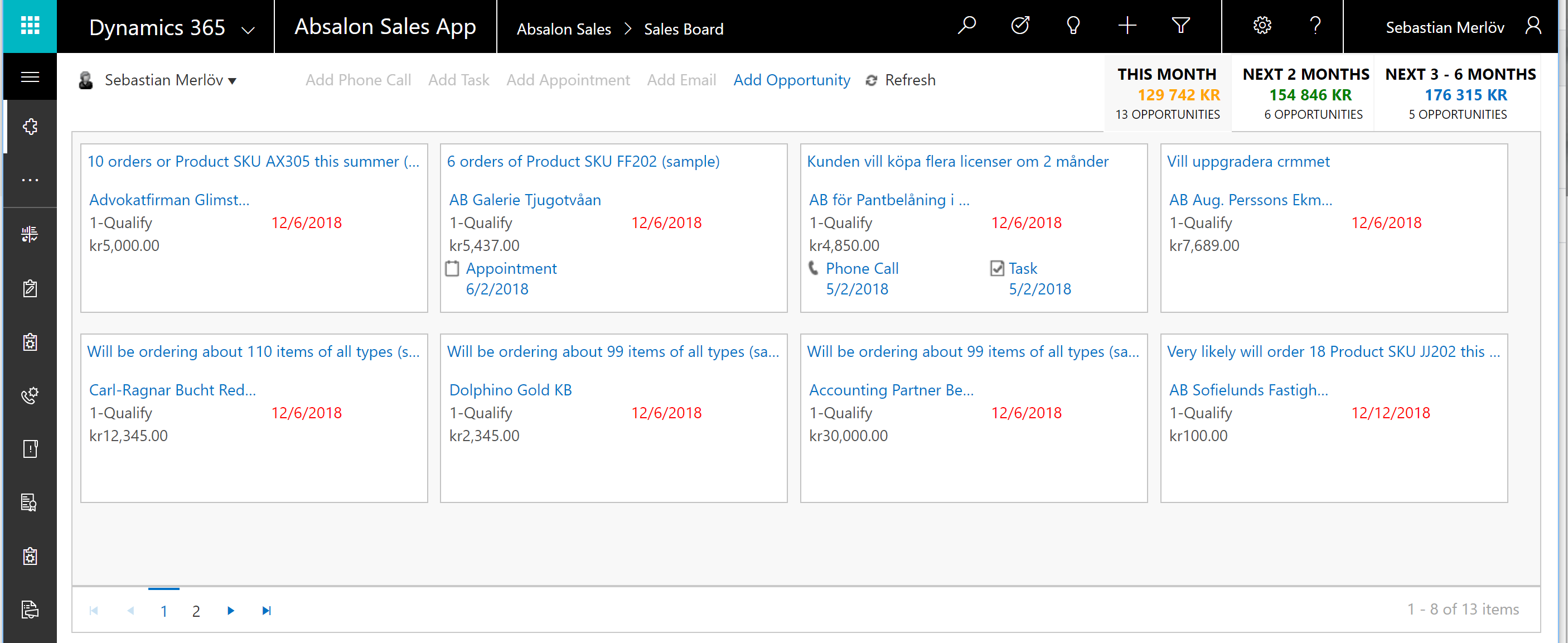 Innovation to secure quality in working processes
Create dynamic yet standardized checklists in Opportunities and Cases
Secure that end-users can work in a consistent and by the organization approved approach