A quick overview on how to start working with the Absfront GDPR add-on.
Install
Absfront GDPR-add on is installed as a "Solution" without requirements of configurations.
All functionality is controlled by Dynamics 365 security roles so that only authorized users can use the functionality. The security role "Absalon GDPR Manager" gives access to all GDPR-functionality and "Absalon GDPR – User" gives access to give approval as well as provide requests for information.
On "Contact-entity" a menu is installed that helps the user manage all GDPR-activities: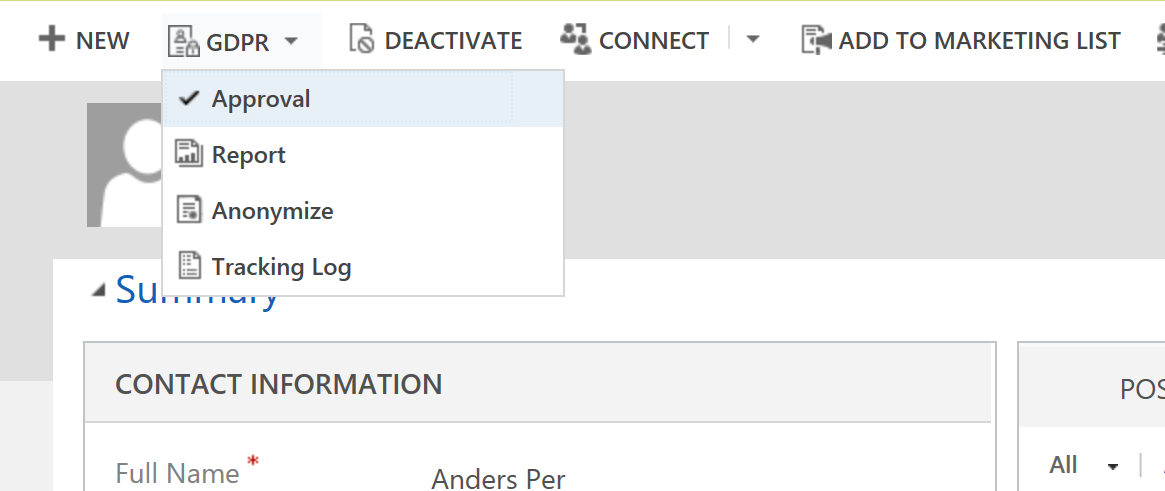 Verify GDPR-approval
In order to verify GDPR-approval may vary from one company to another.
Absfront GDPR-add on verifies this approval towards all type of objekts in Microsoft Dynamics 365.
Regardless if its an E-mail, note or record of some sort the user may link it as an approval.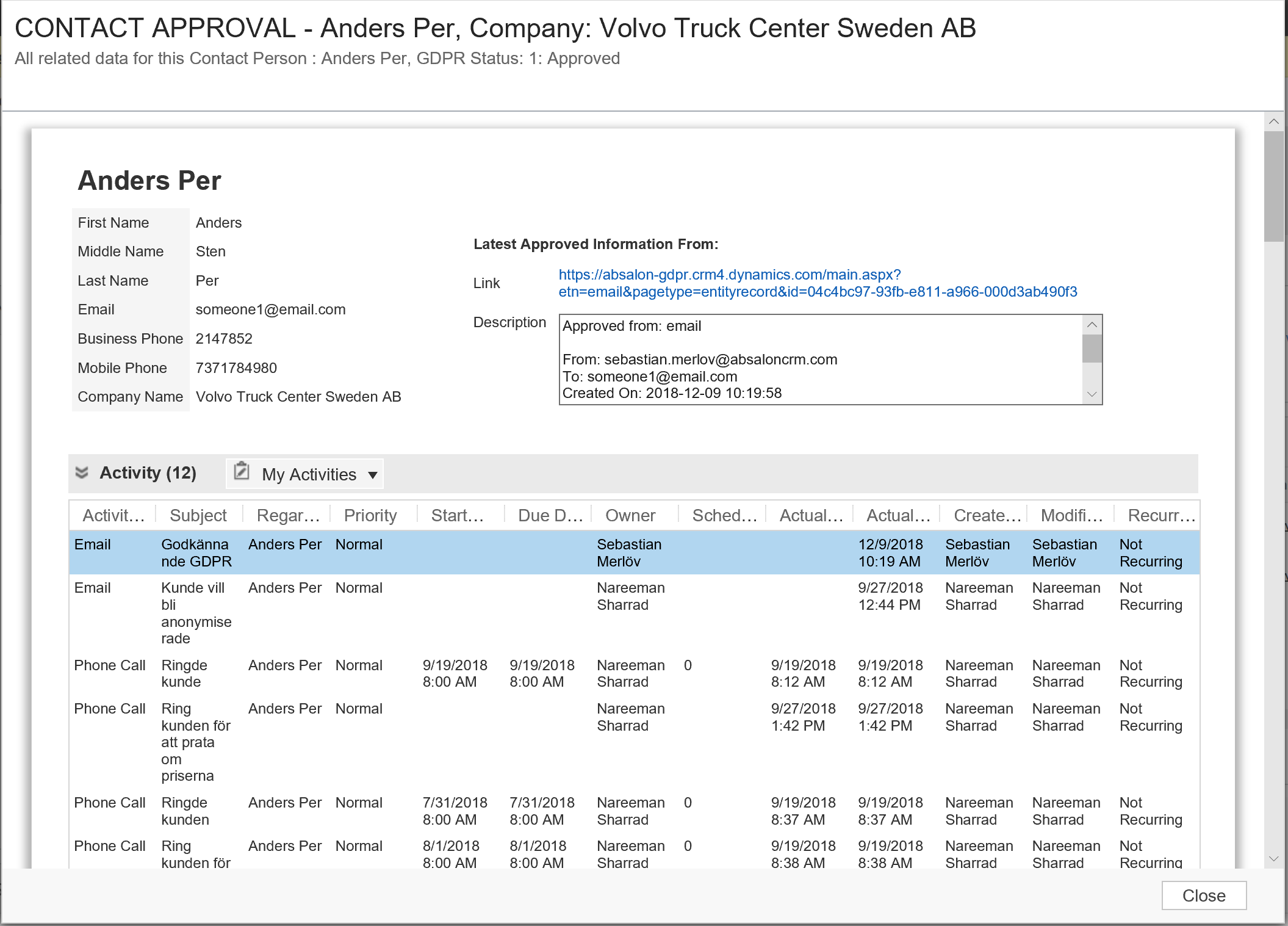 Manage request for information
In the scenarios when an individual asks for the information your business have related to that individual.
Serach to find the correct Contact, choose "Report" and Absalon GDPR add-on gather all data needed on that contat but also all related information to that Contact.
Export to pdf and send e-mail or by ordinary mail to individual that requested the information.
Anonymizing information
If an individual wants to be anonymized just find the correct "Contact" and choose "Anonymize" in the menue.
Absfront GDPR add-on gives different opportunities in what format you want to anonymize.
This process means you can keep i important business data although making the individual anonymized.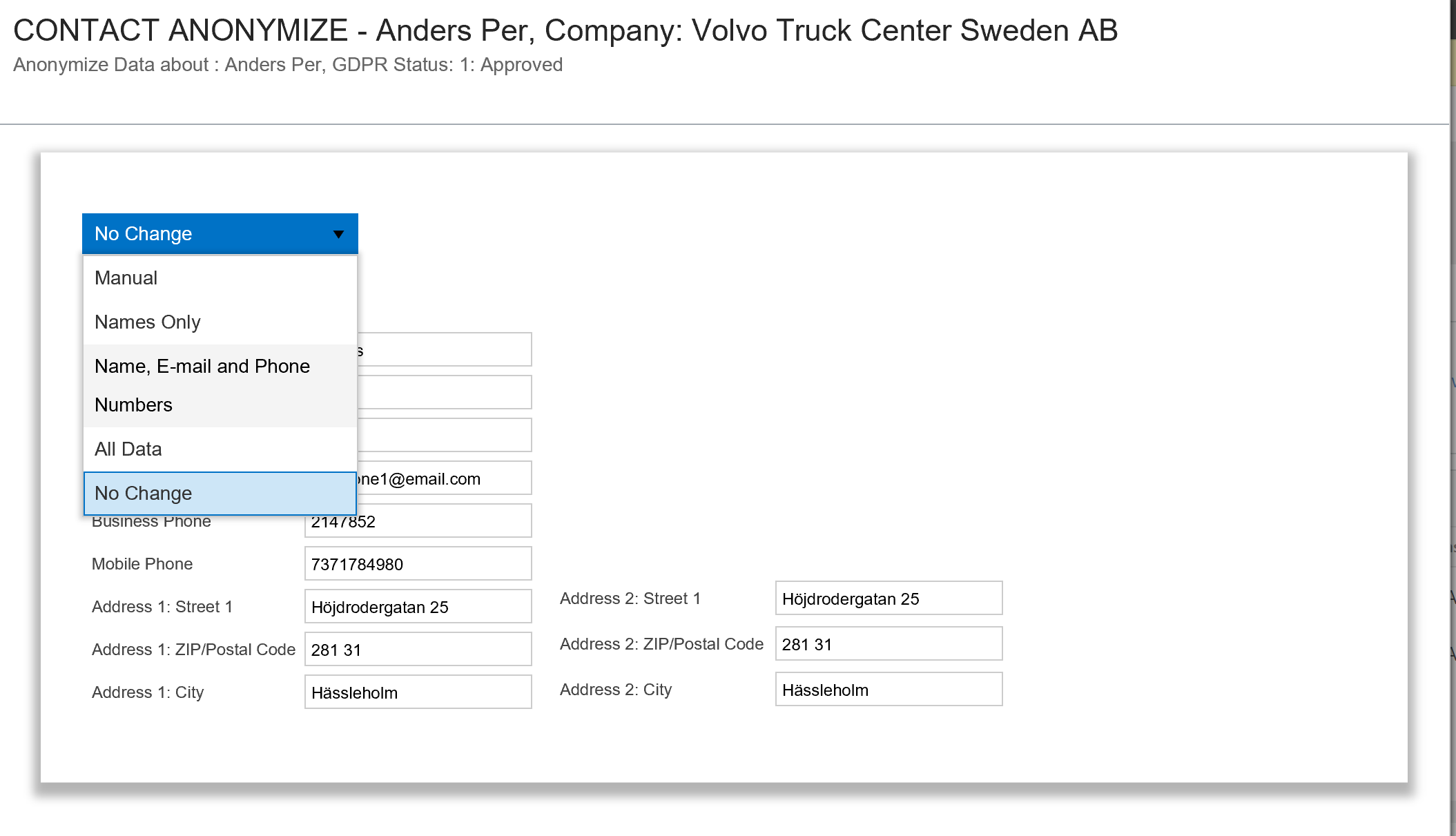 All GDPR-related events are logged to give 100% trace ability
To be sure that the GDPR-management process is secure it requires that all different operations is getting logged.
These logs can be exported in pdf if requested.