The challenge within both the Life Science and Consumer Goods industries is the planning required to develop the market on both short- and long term. There are numerous roles and responsibilities that needs to synchronize and link their efforts.
Planning needs to be synchronized with Product Managers, Marketing Managers, Sales Managers and Key Account Managers in order to drive towards to common goals within business planning. At the same time it needs to bra translated how sales reps and other personell in the field should work on an operational level in order to meet the goals and provide actual results. There are a selected number of roles that Absfront have designed the add-on to work together:
Product- & Brand Managers: manage all product information, messaging, segmentation and a holistic yet simplified strategy around CLM – Closed Loop Marketing
Marketing Managers: Collaborate with Product managers and Sales Managers to develop marketing plans and campaigns
Sales-managers: Territory planning and sales cycle planning using the input from product and marketing department.
Key Account Managers: Plan the overall customer strategy for chains and/or large customer groups should develop over time. This plan needs to be synchronized with the Sales Manager in order to maximize impact in the market.
Product & Market Planning
"Brand-plan" in which the foundation of the Closed Loop Marketing-approach is defined to support e-detailing activities capturing Key Message Responses, Feedbacks etc.
Campaigns targeting specific customers that where sales reps know what "Actions" to perform promote campaigns in the field.
Marketing plan that connects products and brands to be used in different sales cycles.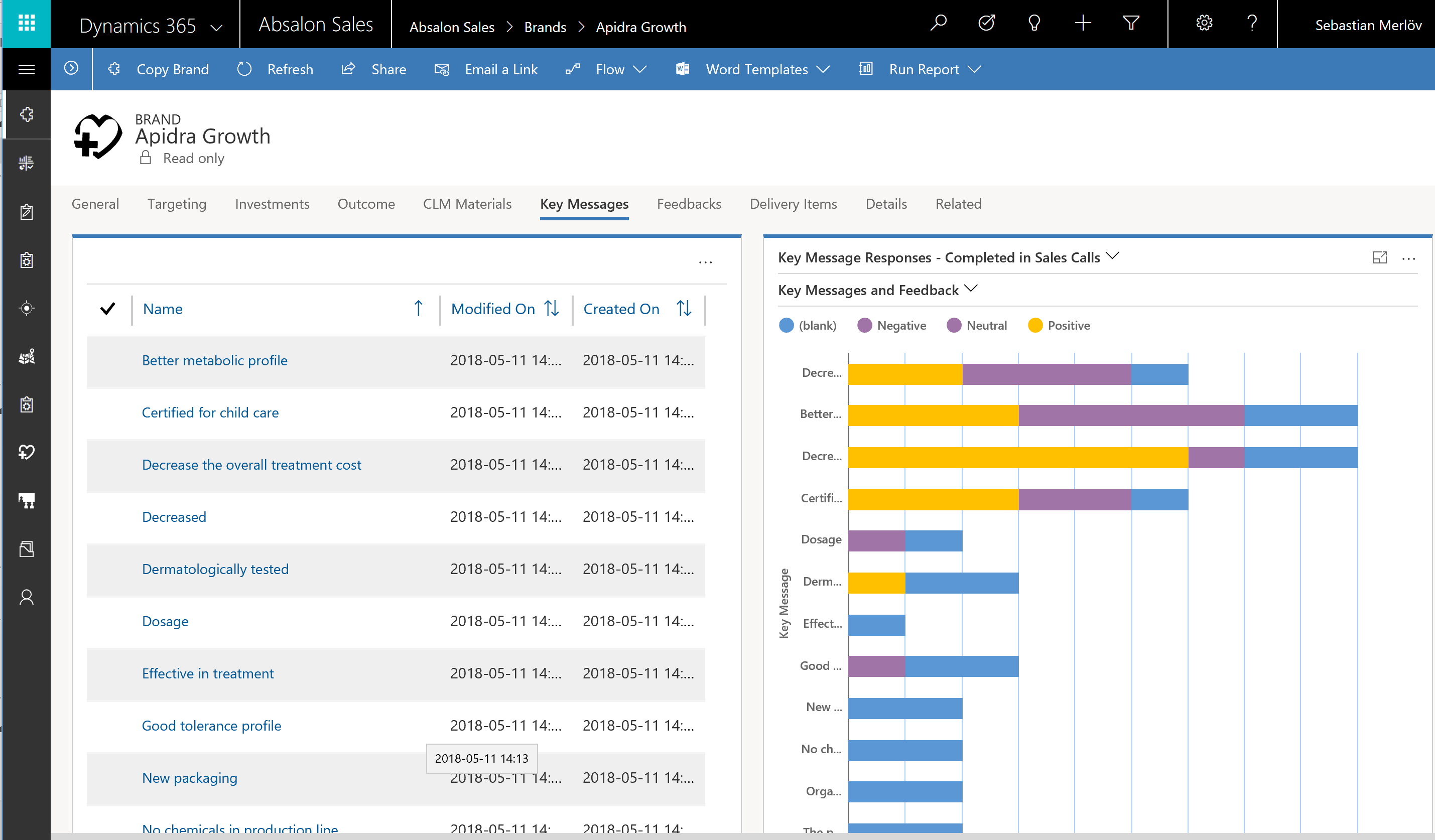 Sales Planning
The possibility to organize territories based on both geographic locations as well as product areas so that it can be adapted for organizations that either carries a full portfolio of products or work as a specialist.
Together with the sales rep define the "Action Plan" for each sales cycle with target segments, messaging and type of activities that should be executed.