The experience from the Absfront team within the "Whole Sale Trade"-industry dates back both from Absalon and Brimstone in 2005. Absfront Trade Sales 365 is built on the industry knowledge that is unique in the Microsoft partner echo system in the Nordics.
Absfront co-founder Sebastian Merlöv was a drivning force within the Microsoft echo-system within this industry when industry specific solutions built on Microsoft 1.2 and 3.0 was very unique regardless of industry. After several successful implementations on a global basis the team at Absfront know have a global approach and understanding of this industry that has been built into this new release of Absfront Trade Sale 365. Below is some of the recognition received by the team:
Microsoft Global CRM Launch Partner 2005
Gartner CRM Vendor Guide 2007-2008
Microsoft Life Science Innovation Award 2007 & 2008
.Net Award i Dynamics-kategorin 2007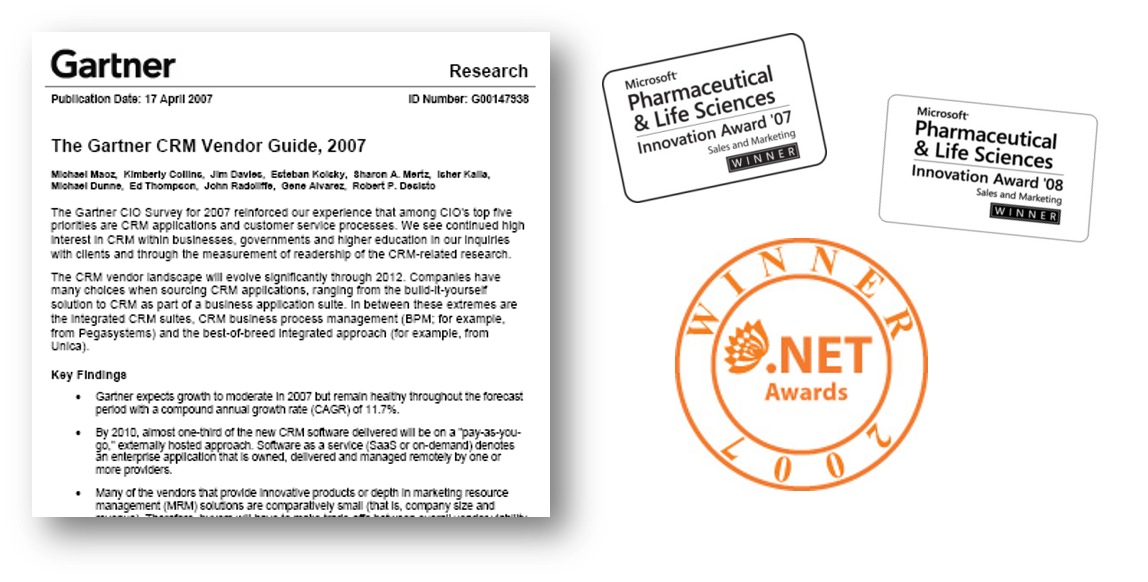 During part of the development of Absalon the tradition to always be in the front-line of industry solutions on MIcrosoft Dynamcis 365 has continued. As Microsoft was driving these initiatives before and now since a year back is back with investments by industry Absfront is now ready again to join Microsoft into this effort with a long track record of how to execute these projects successfully and a new re-designed add-on of Absfront Trade Sales 365.