Next generation business apps on a leading business platform. Build on a leading business application platform that integrates well with most existing solutions you have today and makes it easy to adapt as your business is developing on a competitive market.The team at Absfront is one of the businesses in the Nordics that have longest track record of building business solutions with a focus on CRM dating back to the reelase in europe of Microsoft CCRM 1.2. More detailed information about Microsoft Dynamics 365: https://dynamics.microsoft.com/en-us/.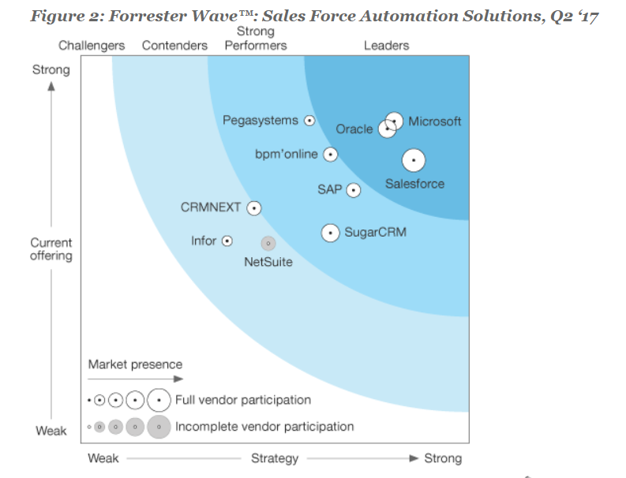 There are primarily 5 reasons why Absfront is building solely on the Microsoft Dynamics 365-platform
Leading CRM-platform
The platform has taken the lead from both Salesforce, Oracle and SAP in regards to its position within CRM but also business applications. To work with a leading platform adds best value both in short and long terms to our customers.
Business Ready
The product can be run out-of-the-box. It means you are not required to setup and tailor how it should integrate into you office-tools, e-mails, security policies etc.
Easy to adapt
Although several businesses strive to work as close to standard products as much as possible the competitive advantage often lies into how the business is drivning its business. So the business application will if you want to be competitive had to adapt to the edge you have. However, the Microsoft Dynamics 365-platform makes this very easy in regards most levels of "customization". Customization in the world of Microsoft Dynamics doesn't mean that you ad code or development that is hard to achieve or costly to maintain if you do it with the correct approach.
Leading Innovation
There are not many software providers that succeeds in bringing in Artificial Intelligence, Mobility, Multi-channel CRM and a continuous integration of other related solutions for office productivity and collaboration like Microsoft is doing with Microsoft Dynamics 365
Extensive partner echo-system
As a customer you can choose from a variety of partners depending if you want a large, small, specialized, industry-specific, local, global or if you want to use services or add-ons in order to build and develop your solution. We have found that the Microsoft Partner echo-system is one of the key-factors that customers succeed with their implementations. Technology is important but there needs to be a good match between a customer and partner but also when several partners needs to work together.